News: Features, skills evolution and Black Friday
2019/11/27
Greetings adventurers!
We launched the closed Alpha of Naïca on September 24, after a year and a half of development. For the last two months, we did multiple updates and improvements to the game and here are the main ones!
FEATURES OF NAÏCA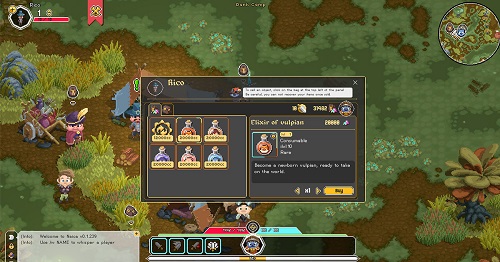 When you log in for the first time, your race is chosen at random. We added items in the game to change your race and a Talisman is also available to reset your skill points.
The mini-dungeon is a shorter and smaller version of the dungeon. Instead of a 5 players group it requires only 3 players. You need to survive against multiple waves of monsters and kill the boss to get your rewards!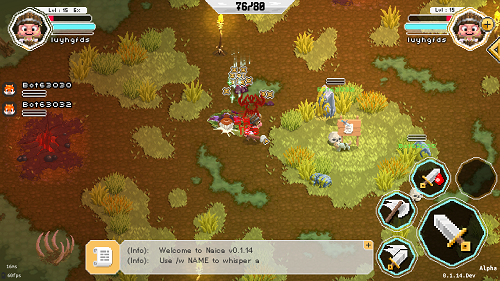 The Friends list has been added recently! It is now way easier for you to play with your friends and keep track of who is connected and available!
SKILLS EVOLUTION
We read your feedback and after some analysis of the game, we decided to change the skills system.
Since we increased the number of levels from 10 to 30 on Lazul, we are going to do the same for the skills. Each talent (active skill, passive skill, statistic) will have 3 tiers, each tier improving the talent and making it more powerful. This creates more possibilities, more choices and become more interesting.
This new skill system is still Work In Progress (WIP) and will be added to the game in a few weeks.
NEXT ZONE IN FEBRUARY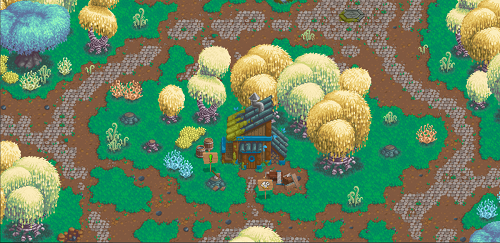 The Cerulean Forest will be available in February. As we said in September, every account will be reset. You will start at level 8 in the forest and at level 15 you will be able to join the swamp (current zone in the closed Alpha).
The zone is now entirely designed and we started to add characters and monsters in it. Shortly after, we are going to look at quests and test all of them. It will take some time since the Cerulean Forest is 7 times bigger than the swamp!
Before playing, you can watch two tutorials on our YouTube channel:
DONATIONS AND ACCESS TO NAÏCA
Donations have been launched on July 9, 2019 and they allow you to support the development of Naïca. Many of you have done it and thanks to you, our small team can grow faster!
On December 3rd, instant access to the closed Alpha for a 1€ donation will not be possible anymore: it will be replaced by a 3€ donation. The 1€ donation will only grant you the exclusive title. Enjoy it now!
BLACK FRIDAY
Black Friday is near and we planned some surprises for the donations!
Be ready, because there will be some new things: an exclusive armor and a founder chest!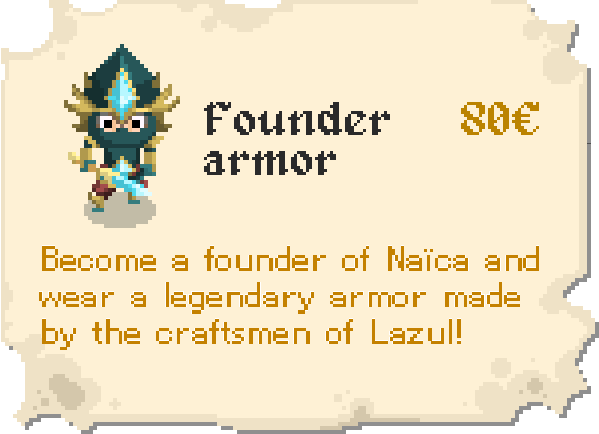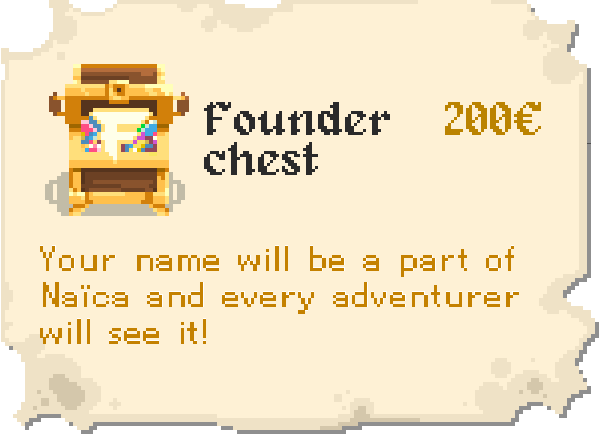 Make sure to follow us on Facebook, Twitter and Instagram to not miss a thing about it! By the way, you have more chance to grab a key by following our socials!
BLACK FRIDAY STARTS ON
NOVEMBER 29
10:00am CET
Naïca's Black Friday starts on November 29th at 10:00am CET and end on December 2nd at 12:00pm.
If you missed them, you can find all of our previous announcements here.


See you soon,
Team Naïca