Naïca Update: Crystals, guilds, dungeon drop and more
2019/12/12
Greetings adventurers!
This update adds two new features to Naïca: the crystals and the guilds!
There are 3 zone crystals located in the swamp of Lazul which can have (for the moment) three effects: heal the players close to it, deal damages to them or spawn elite monsters which have level scaling. If you see a red crystal, don't get too close! Their type changes every two minutes.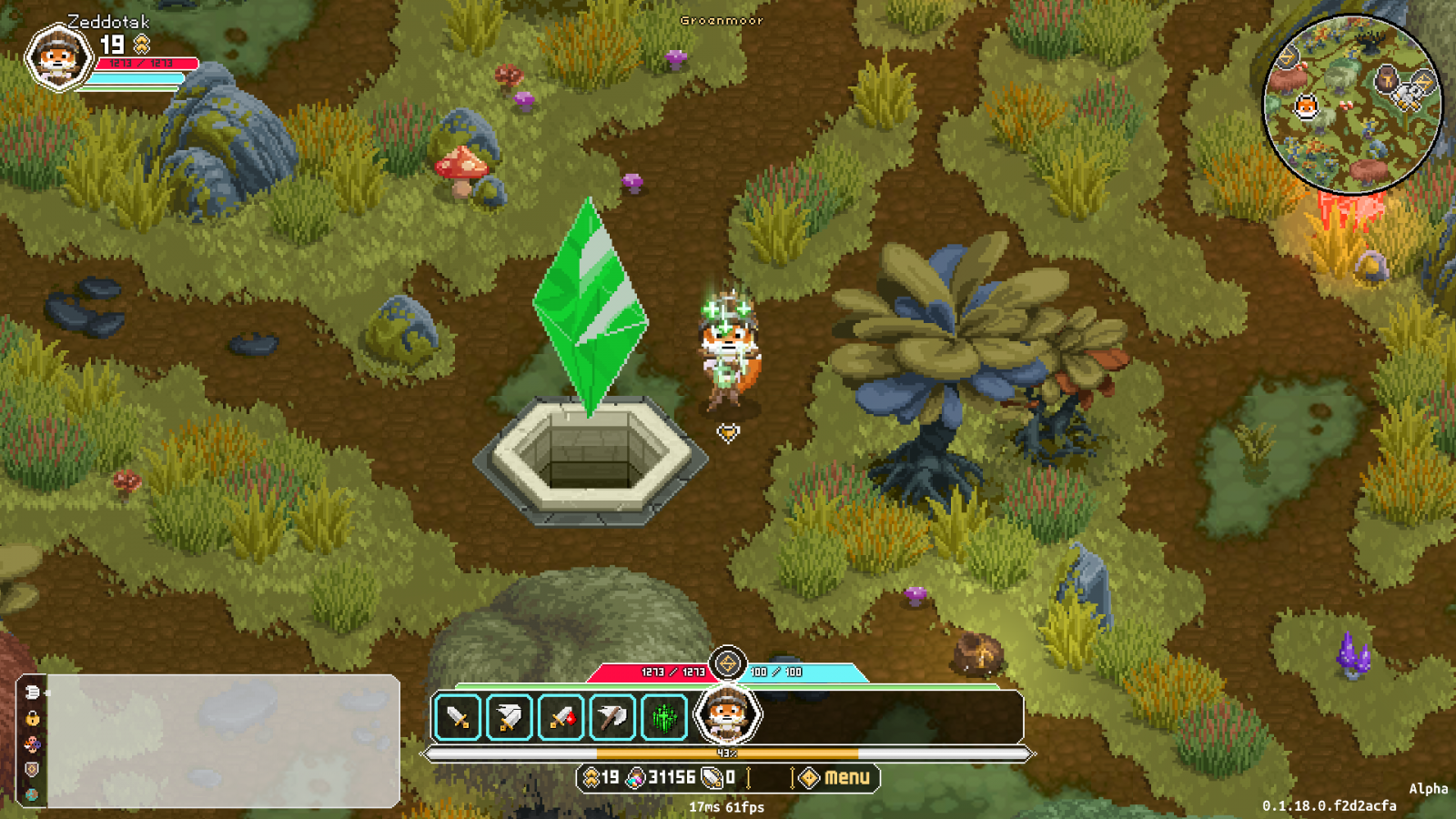 Guilds are now available for the price of 5000cc. There are no limits for members and there are three different ranks: Guild Master, Officers and Members. You can find more information here. Of course, you can choose the name of your guild and it will be visible to everyone! Guilds can be created at the Merchant in the Dank Camp.
Guest mode has been changed a bit: now you only need to log in with your Naïca account. If you have an Alpha access, nothing changes for you and you can play as much as you can. If you don't, you have a pop up information about the Guest mode (more info).
In October, we introduced you to the level scaling in the mini-dungeon, today we are adding it to the dungeon as well! Monsters now scale up to level 23, including Pupuce. Items in dungeon follow this scaling too.
In addition to the level scaling in the dungeon, we increased the drop rate in the mini-dungeon and the dungeon. You now have more chances to drop an item from the O'Barr armor set. Also, you are 100% sure to get an item (weapon or armor) in Pupuce's chest: same items as those you find in the swamp, but they will scale and be better.
We added a feature to Unstuck you in the Bug Report section. If you are stuck in a bridge/coralion/tree, use this button to be teleported to the nearest spawn location.
*The iOS/Mac versions of Naïca are still planned and we are truly sorry for the delay. We are working on it every day to comply with the App Store regulation which is more complicated and rigid than the Play Store. We will release the versions as soon as we can!
Several fixes have been done and are listed below.
Summary

New features
Fixes

→ Zone crystals

→ Guilds

→ Level scaling in dungeon

→ More drop in dungeon and mini-dungeon

→ More items in dungeon

→ Unstuck button

→ Mater chooms spawn Chooms

→ Reparation costs a bit less

→ ESC works correctly now

→ "Yo le titre map" is fixed

→ User experience to buy items is better (merchant)

→ Wooden Gloves have the correct icon
A Dev Tracker is also available here: https://trello.com/b/17gJjNAy/naicaonline-tracker
You will find the most common issues players told us about and their current status. The board is updated every week.