Greetings adventurers!
In this update, you will find a lot of fixes but also a few welcomed features, especially for new players, like the Carboner FAQ!
The Carboner FAQ is the first tutorial system (soon to be followed by the complete tutorial of the game) we are adding right now on Naïca. At the moment, it has a few questions/answers both simple and useful to every player. In addition to appear upon key moment during the game experience of the player, this FAQ is readable at any time in game, through the menu.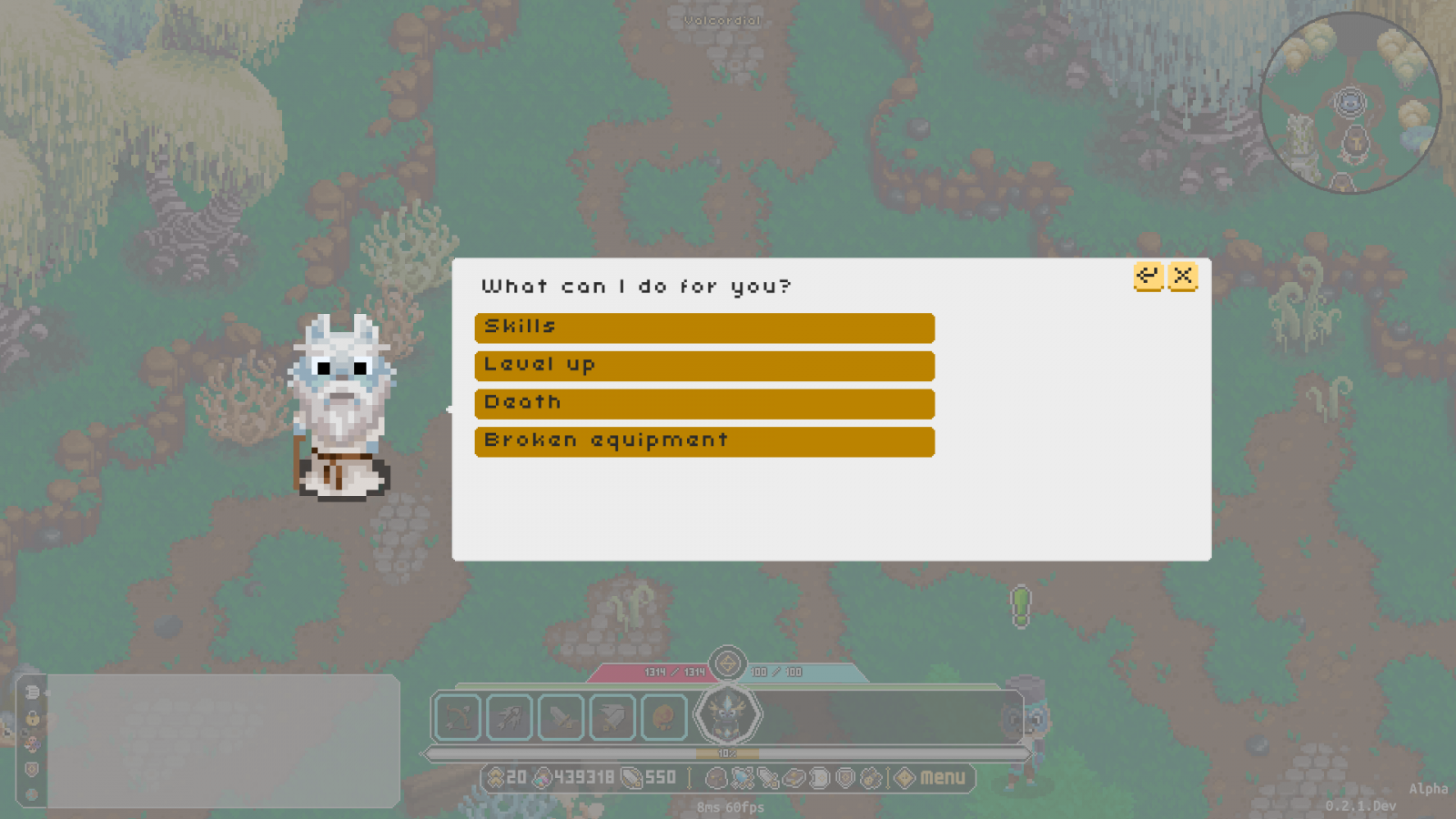 The map now displays correctly all the objectives and get updated automatically, with the quest tracker. We also improved the navigation system: in addition to be able to use the arrows to move on the map, you can now use your mouse on PC or your fingers on mobile. You can also scroll in/out or pinch in/out to zoom accordingly.
We also edited the quests menu: now, you can only have up to 10 quests at the same time. Once this limit is reached and if you want to take a new quest, you will either need to complete or abandon one of them (feature added with this update).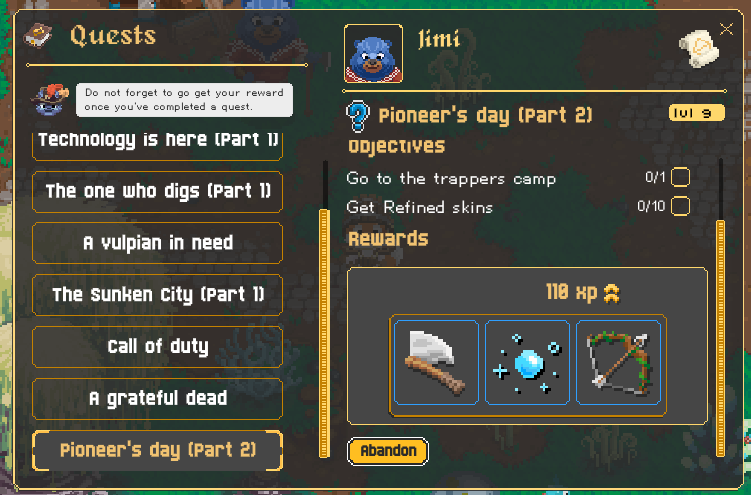 You may have noticed it, we slightly improved the targeting during a server update a week ago. This allows you to play and kill monsters one after another in fights more easily.
On PC, we changed how to equip or destroy an item. You can still double click or drag an item to equip it, but now you can also right click on it to either equip it, or destroy it!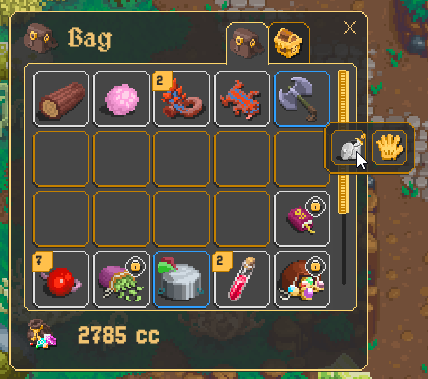 Several fixes have been done and are listed below.
Summary

New features

→ Carboner FAQ

→ Changes for map usage (mobile and PC)

→ Ongoing quests limit (max 10)

→ Abandon quest button

→ Cloaks are visible

→ Sound volume is saved even once disconnected (PC)

→ Menus shortcuts in usage bar (PC)

→ Respawn button appears faster

→ Health points and mana values are displayed on mobile

→ Auto-scroll down for the chat

Fixes

→ Fix for quest tracker on the map

→ Mana potion works correctly

→ Balancing on potions (1min cooldown)

→ Mini-blungi stops exploding in loop

→ Less freezes upon interaction with a character or an item

→ Loot bags are correctly updated when their items are picked up

→ Fix for the quest locations to explore

→ Fix on "Sign up" button in game

→ Changes on aggressive Guards

→ "Test" name is deleted for Pupuce in dungeon

→ No more moonwalk for Gimlet (Survivor Part 2)

→ Fix on group issue in arena

→ Pack of monsters reaction is more efficient (death or attack on one of them)

→ Less rollbacks

→ Temporary races potions work correctly

→ Agressive Volters, Bandits and Guards are stronger
A Dev Tracker is also available here: https://trello.com/b/17gJjNAy/naicaonline-tracker
You will find the most common issues players told us about and their current status. The board is updated every week.