Open Beta launch date
2020/09/17
Because of Covid-19 and the quarantine period, the past few months have shaken up everyone's lives. The team adapted to this new normal and we kept improving Naïca as well as kept bringing new content to the game: new area, new quests, new monsters, several fixes…
After more than two years of testing, Naïca has evolved enormously and came through some deep changes. During this long stage, we've done a lot of work and each day brings us even closer to our objective, the launch of the open Beta.
Given the particular period we're in since March, and the amount of content we want to deliver, we chose to postpone the launch of the open Beta.
Instead of a release in September, the open Beta of Naïca launches on:
November 10, at 14:00 CET!

In the open Beta, your adventure begins in the Village of Azura, the central location on the continent of Lazul. The Methylvale Meadow is stretching at the north of the village, where a lot of creatures are freely grazing. However, be careful with the bandits there!
The Methylvale Meadow adds 30 secondary quests, and the main plot has more than 80 quests, spread out on all the available zones of Naïca.
Therefore on all these zones, a total of 235 secondary quests accompany your progression on the main quest.
Also open Beta means no more reset! You start your adventure at level 1 in the Village of Lazul, and all of your progress is saved.
The main quest leads you to investigate the menace threatening the planet Naïca. During your research, you will learn about the heavy past shared by the iconic characters of Lazul…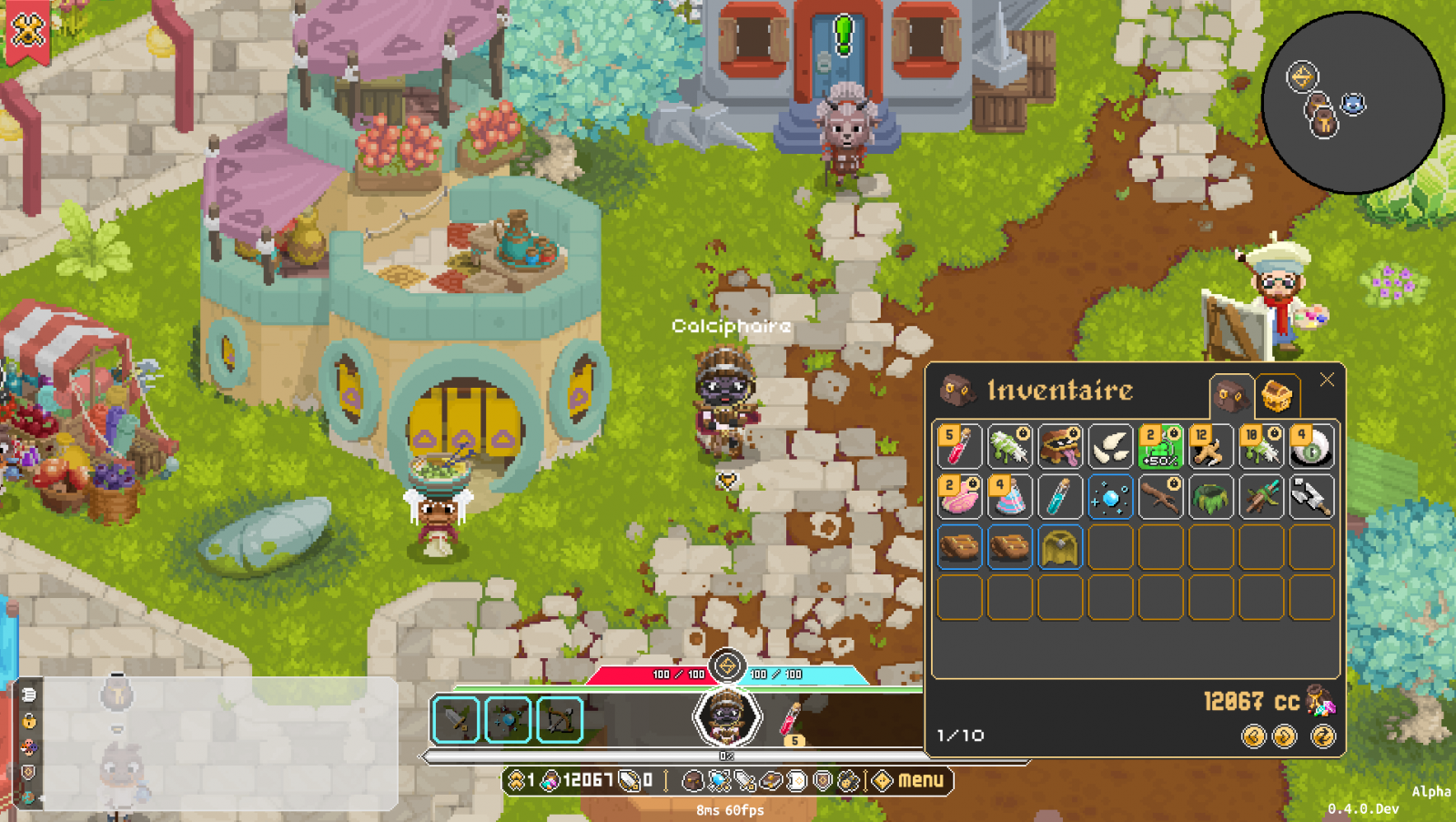 For all donators, we have good news! Instead of distributing the rewards at the official launch of Naïca (after the open Beta), we will do it during the Beta!
We will have more things to announce in the coming weeks, up until the launch of the open Beta on November 10!