Donations will end very soon!
2020/10/20
ON OCTOBER 30 AT 18:00 CET, DONATIONS WILL DISAPPEAR AND THEIR REWARDS WILL BECOME HISTORY!
Every player making a donation will get one boost of Naïca Coins (Shop currency).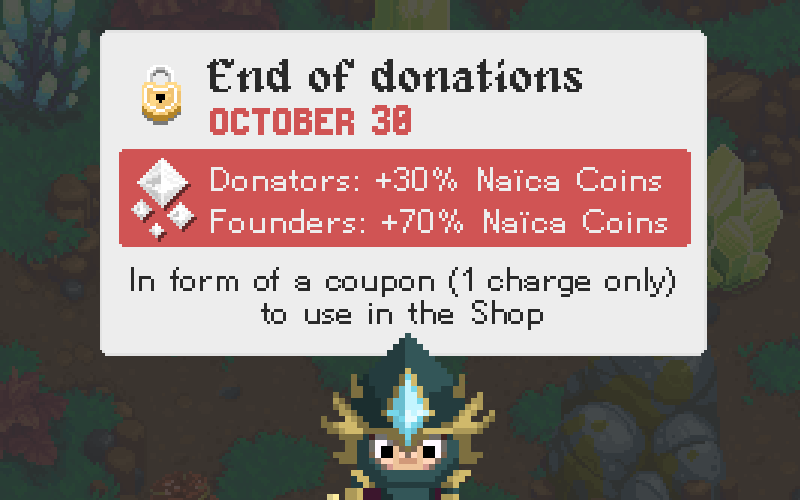 Donations grant you exclusive rewards such as your name in the credits of the game, the VIPack, the Founder armor...
Take a look now: