Update about the closed Alpha of Naïca
2019/04/30
Hello adventurers!
Day after day, we work on Naïca's development and we keep improving the content of the closed Alpha (which will take place in Lazul's swamp). As explained in the letter to the community released earlier in March, the launch date of the closed Alpha will be announced once it's ready. Keys will then be sent by email to players, on a regular basis. We will start small to make sure everything works fine, and then increase it slowly but steady!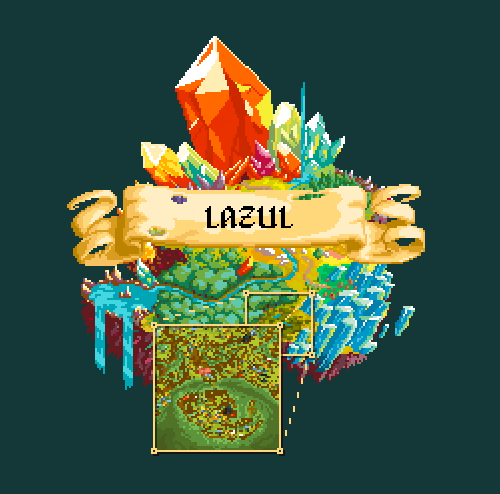 Lately, we have been working on different quests and we'll soon dive into PvP. Once this is done, the next step will be the dungeon and everything related to it: monsters, rooms, quests and of course, its boss.
We are adding some new features that weren't planned at first for the launch of the closed Alpha and we also make some changes depending on internal tests results and feedbacks. This way, the interaction system of Naïca is now way more visual for players and easier to understand. Also, we've got a great looking map (see below)!
Since last month, we started to work with a composer and a sound designer, so you can expect some music and also sound effects later on. At the moment, we can't confirm if there will be music and/or sounds at the launch of the closed Alpha. The development of content and features come first, so if we have some spare time before the launch we'll try to work on its integration. Several images and videos are shared through our Twitter, Facebook, Instagram and forums, if you are interested to see more content. Earlier this year we also started a topic named "Follow-up on the development" in which you can read short posts from developers and graphic designers of the team!
MONSTERS RESEARCH
Most of them won't be in Naïca but you will probably be able to recognize those who will make it to the game!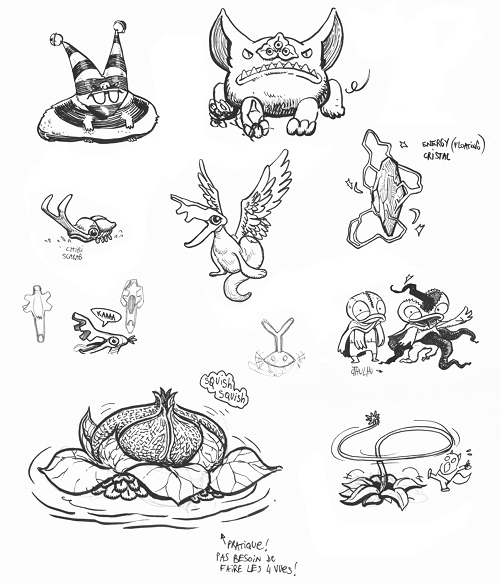 INTERACTION SYSTEM
After our first PvE test, we realized a lot of visual information was missing from the game, like "what does this character do?" (and also for monsters). So we started to work on an interaction system, which evolved over time: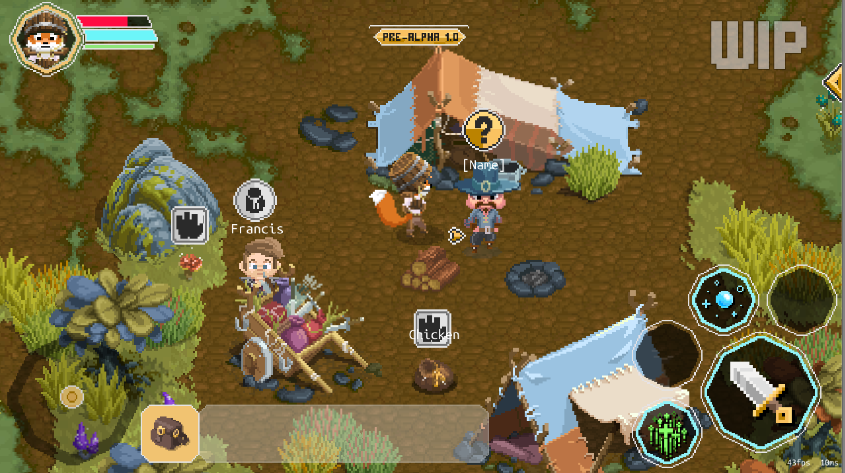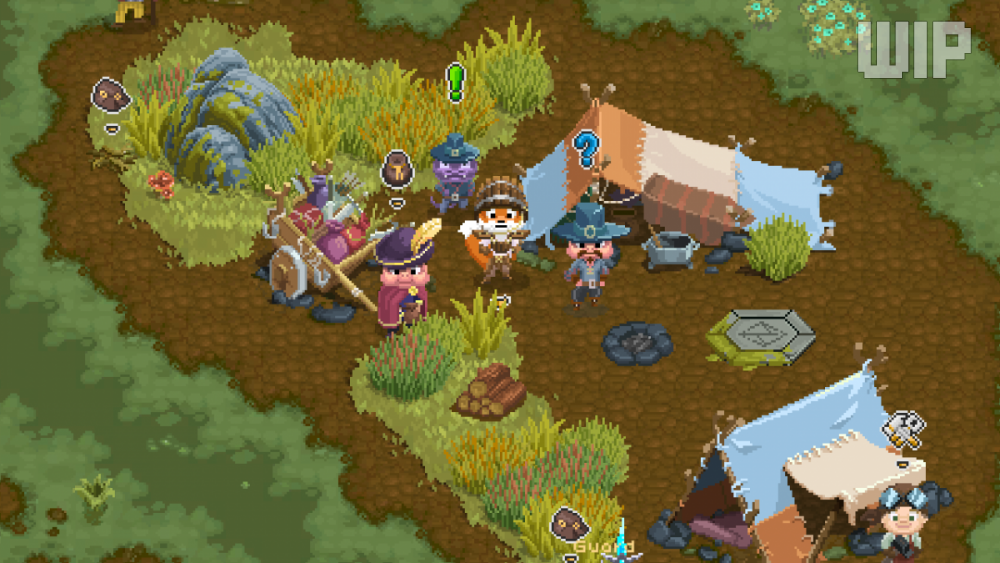 QUEST CHARACTERS
With every quest come its character! If you follow us on Instagram, you may already have seen Tromah, the farting warthog. Greg, our graphic designer, draw him for one of the Inktober artworks back in October.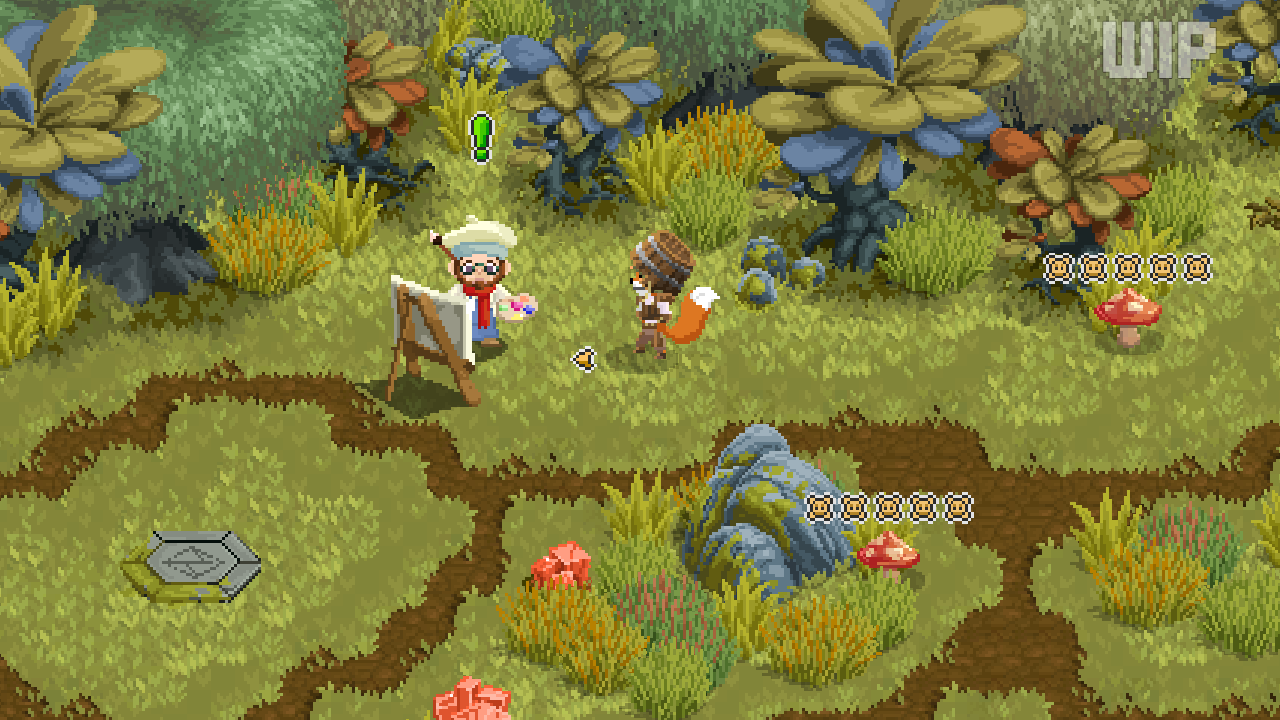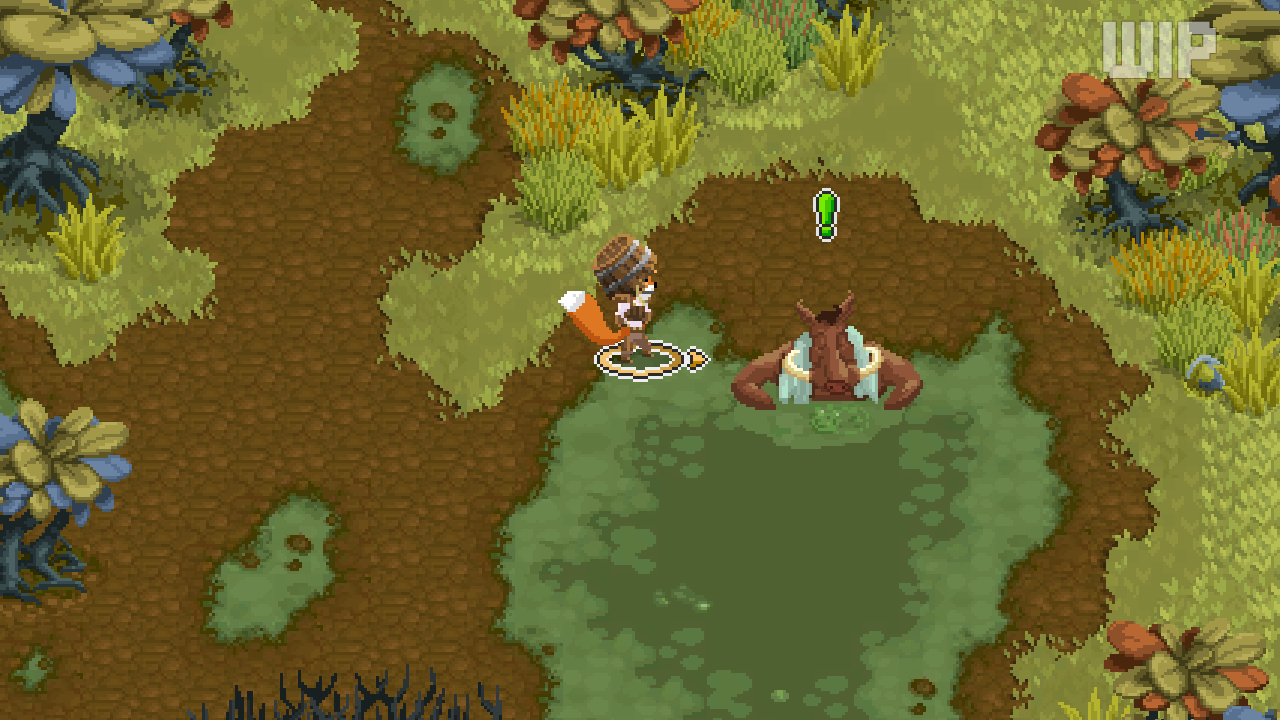 TRADE IN NAÏCA
Trades are very important in MMORPGs and we really wanted to make it available right away in Naïca. So, even if a few things may change until the launch of the closed Alpha, it will mostly look like this in your game!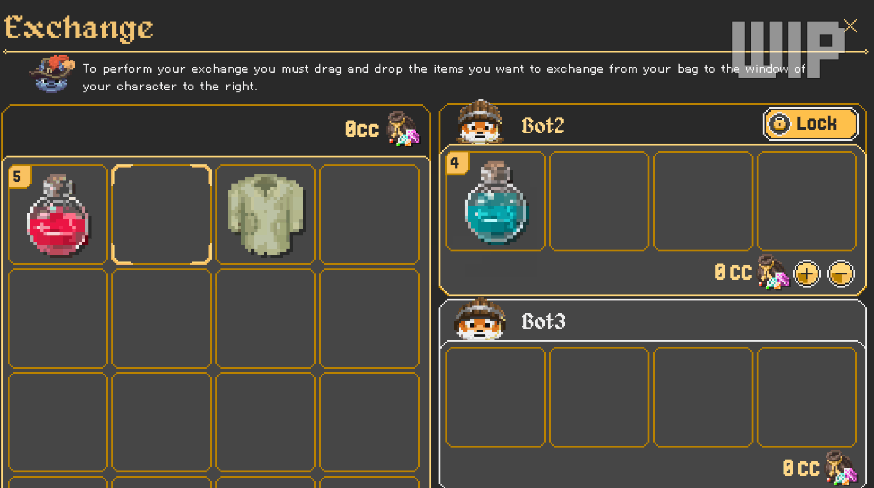 CLOSED ALPHA MAP - THE SWAMP
After testing a few times, the need of a map felt way more important than we thought, especially in this area since the swamp has a tricky design and is meant to confuse players a bit. In game, you will be able to see it by going through the menu of Naïca. Also, you may recognize the skull island, which we published a few months back on our social networks!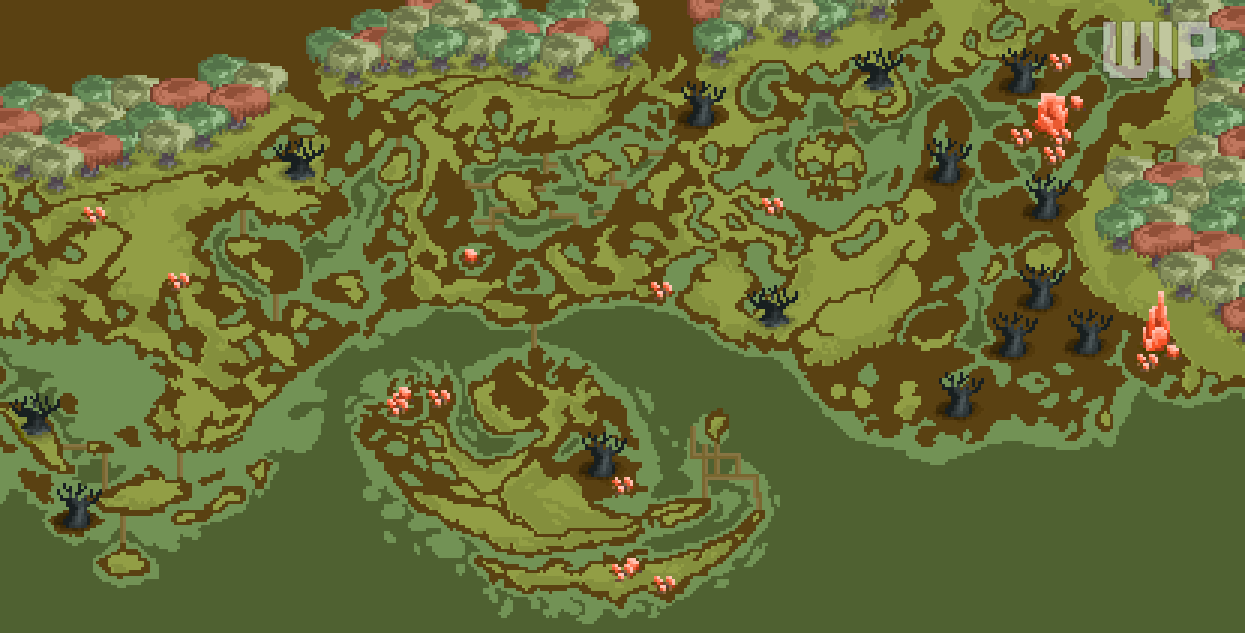 As the release of the closed Alpha comes closer, we will release more content and publish more informations about Naïca: we can't wait to let you play our game after more than a year of work and development!
We will see you soon on Naïca!
The Naïca Team